Every Friday, Saturday and Sunday from 1-st May till 30-th September - one-hour cruises, the ship seats 132 persons.
Всеки петък, събота и неделя от 1 май до 30 септември - едночасови разходки с кораба, 132 места.
Friday and Saturday from 7.00 pm - Venice evenings (cruise, orchestra, operating bar and kitchen).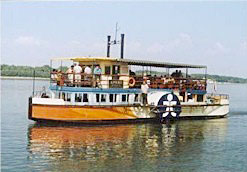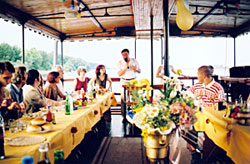 Saturday and Sunday at 8.30am - cruise to Chaika island and going to the local bathing beach.
You can hire BRAVO motor ship for weddings, cocktails and other occasions.
"Tour-Istar" has a licence for a tour operator and a travel agent.